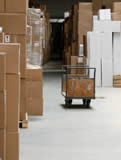 Solas Web Design recently completed a new website for ZEUS Stocktaking.
ZEUS Stocktaking are a Stocktaking and Market Research company, servicing the Hospitality, Retail and Manufacturing industries, with over 20 years' experience.
Accuracy is key in everything they do, using the very latest in handheld barcode scanners and digital scales. Their software package is second to none, producing value and volume variance reports by product and department, Gross Profit by product and also overstock reports, all of which will help you run a PROFITABLE business.
Visit: www.zeusstocktaking.ie